Thursday, April 4, 2013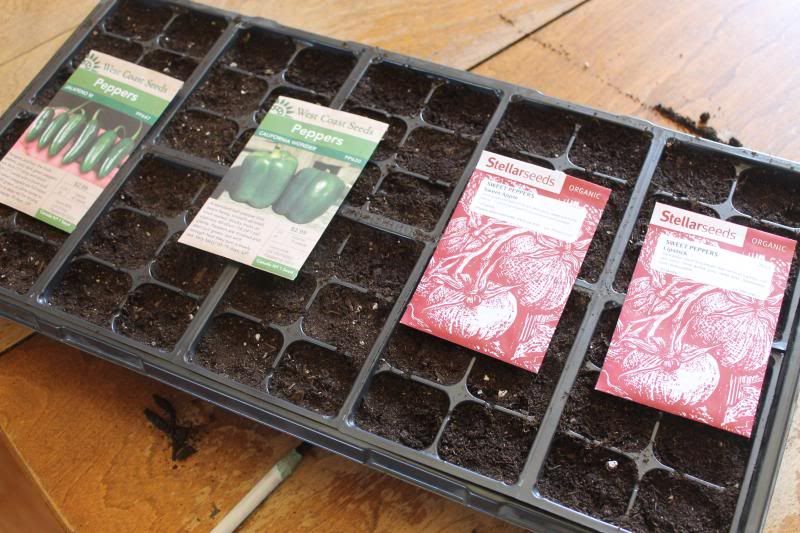 We are starting to count the days of our BIG garden project. We are now into the end of our first week of prepping and digging or new expanded garden area. We had done a lot of shared gardening in the past with my MIL but this year we are venturing out more on our own and reclaiming a area behind our house. This area had the old chicken coop ( before that the goat barn).
Last year we tore down the chicken coop, this year we burned away the brush and starting digging. We are figuring out the garden layout and establishing our raised beds. All kinds of dreams and plans are beginning to materialize. In the picture below on the top right will be where we plan to build the new future chicken coop/goat barn. I am dreaming of all kinds of good veggies and future good wholesome eggs, chicken ( meat), milk, and really want to try my hand some cheese making. All kinds of dreams are being dreamt and are coming true.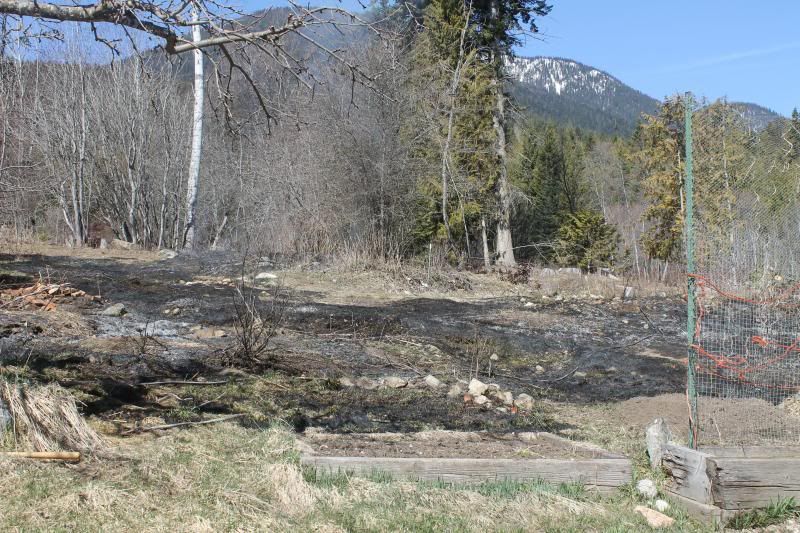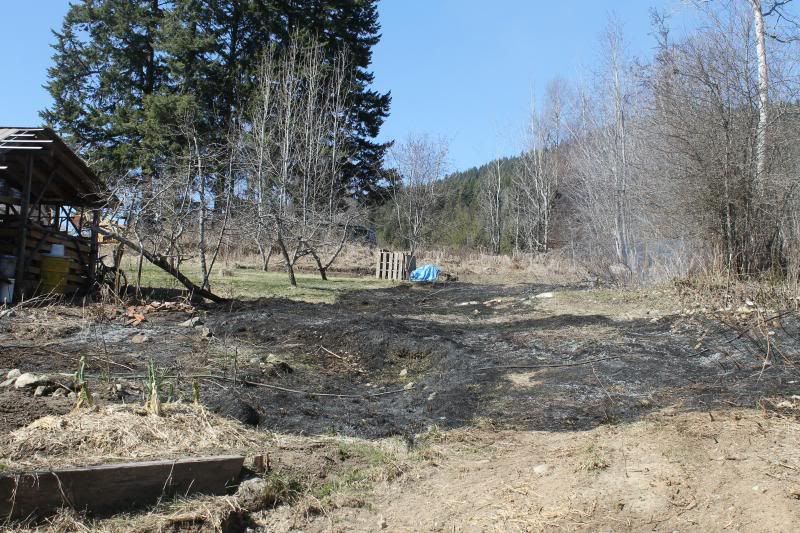 (above) Our rustic woodshed to the left.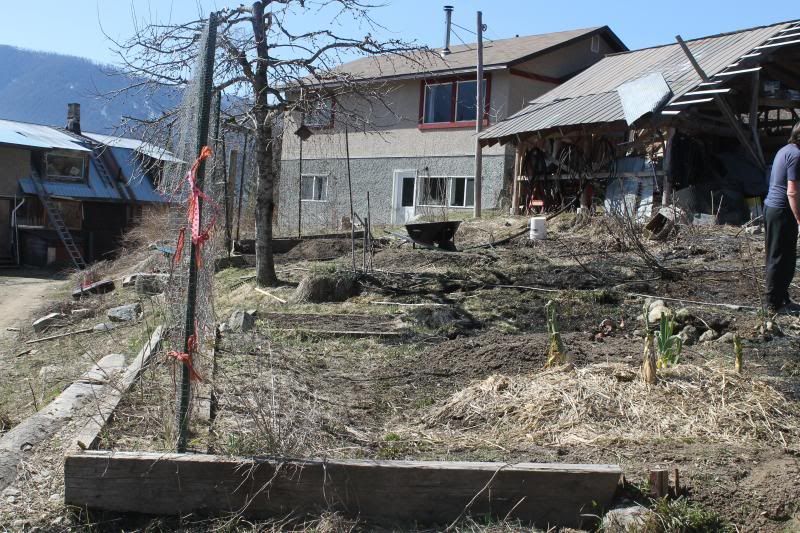 The back of our house. ( with the red trim)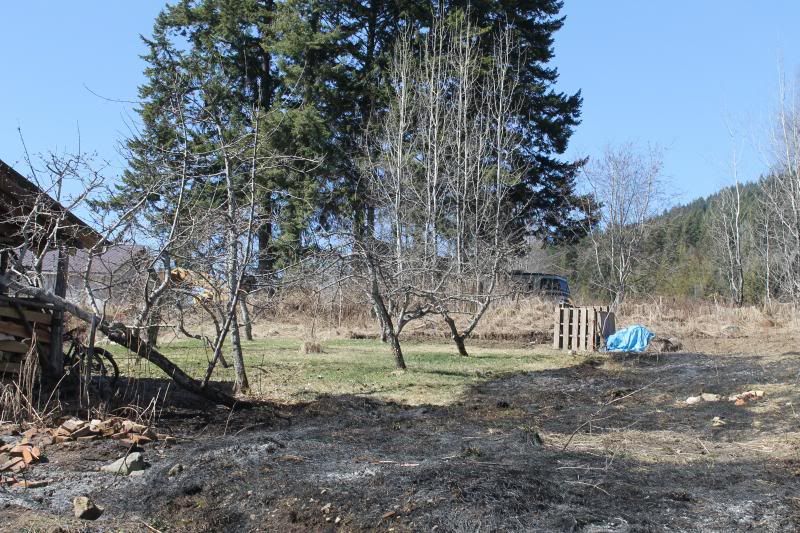 Here you get a glimpse of the upper fruit orchard that I have taken pictures of in the past. That box shaped thing is our new compost bin and just above that is some more garden space that was opened up this year. We are getting all kinds of new raised beds this year. Ohhh I know what you are thinking.... that means work. Yes, but I am so happy to be the gardener's ( my sweet hubby) helpmeet in this venture. I will have tons to blog about this year. With all the gardening , cooking , and the other things the Lord has been teaching me I won't have any lack of blogging material. I just now need to schedule my blogging time so I can get it journaled.
In the picture below gives you a glimpse of some of the mountains we see. I have mountains on all four sides of us and we are beautifully surrounded.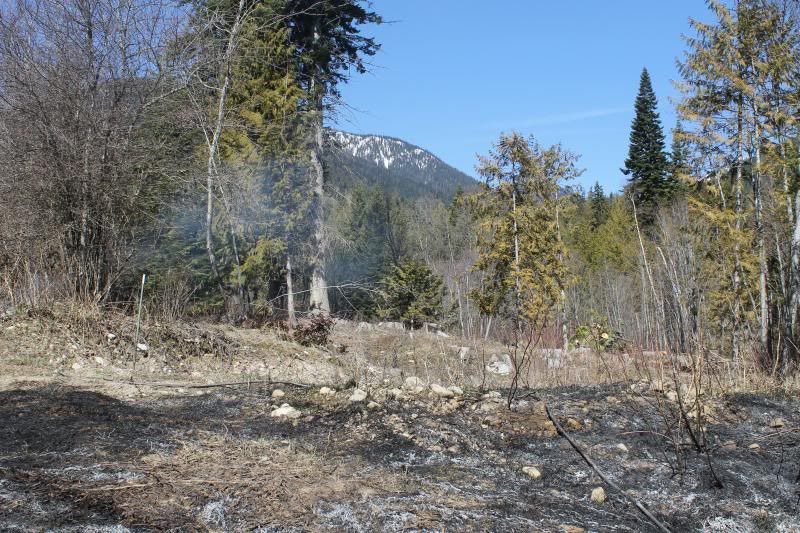 I have to show you that spring has finally sprung here. Patches of Johnny Jump Ups.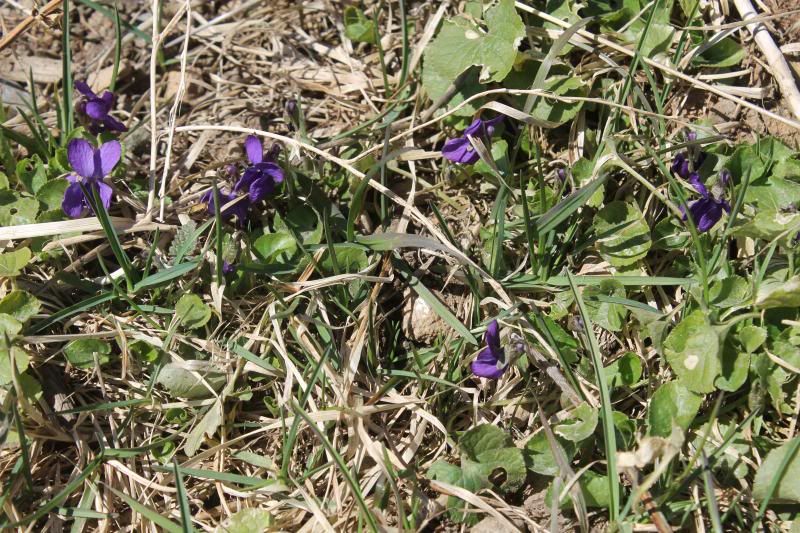 Our Lovage plant has popped up too. It has a similar taste to celery. I can dry the leaves for soups and use the stalks when they are young. One of my most favorite things to make with lovage in the spring is salmon loaf.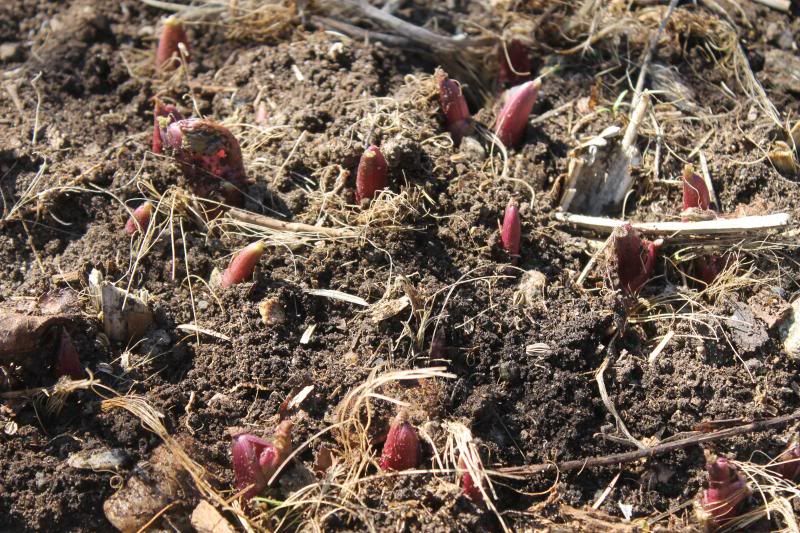 Here is a side view of our new garden spot. That lean to type building is our root cellar. Everything looks pretty brown right now but very soon everything will be green and lush. I can wait to show you when it gets to that stage.
We keep digging and planting things. So I will keep journal-ling to show you this years garden adventure.