It is, thankfully, starting to green up around here. Even though we get tiny flurries of snow here and there. We are happy that is all it is and not a covering of snow. It looks like we are going to get a touch of warm weather this coming week end. My prayer is that it will stay warm and so when the fruit trees bloom the bees will come out and pollinate them. We would love to have a good fruit year this year. The last couple of years when the blooms happened it was too cold for our friends the bees and sadly very little apples.
I was finally able to capture our mountains along with what is going on in our garden. I am so excited now that the garden is starting to take shape. I can now visualize and envision what it could look like. I pray that YHWH will bless this years efforts and that he will give a big bounty to feed us and to share.
We are planting beets, celeriac, parsnips, potatoes, carrots, sweet and hot peppers, salad greens and cooking greens, tomatoes, zucchini oh so much zucchini ( 6 plants), two types of green beans, herbs ( chives, basil, oregano, sorrel, chives, garlic chives), spaghetti squash, pumpkins, and peppermint. I think that is it but I could have missed something.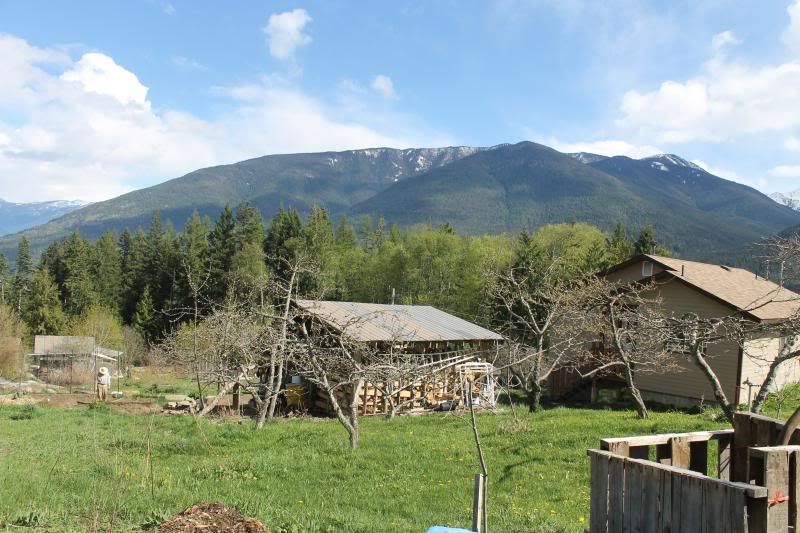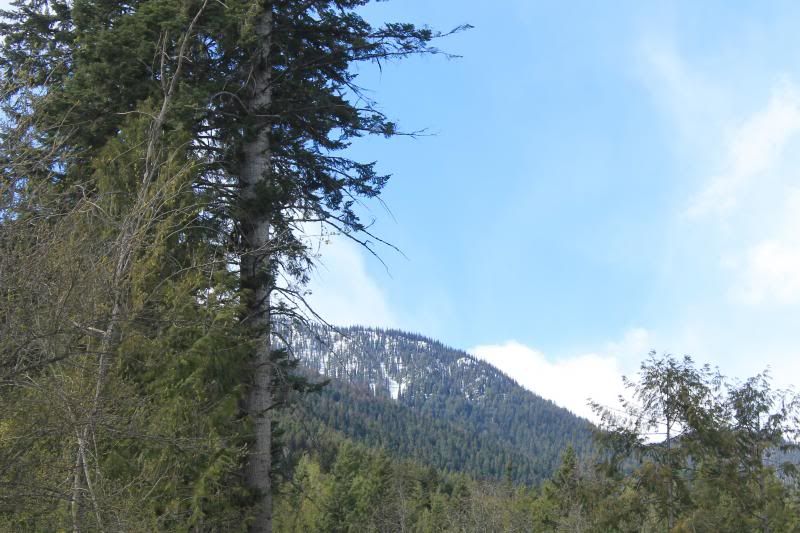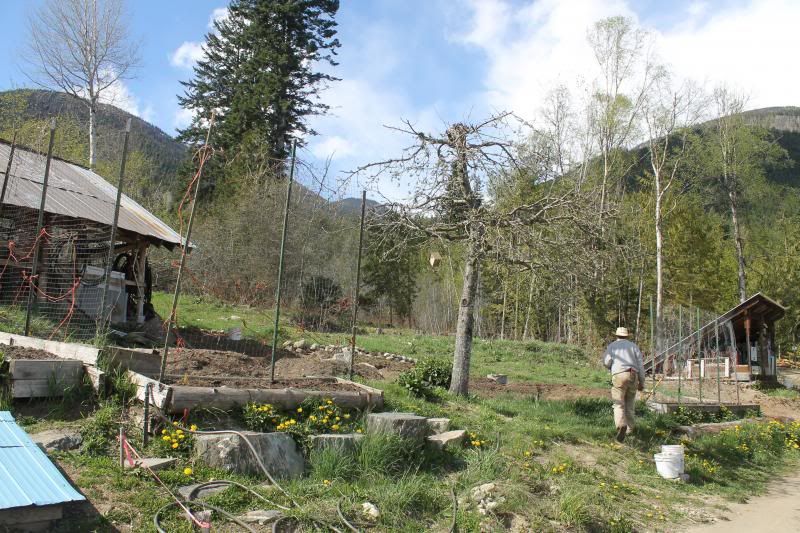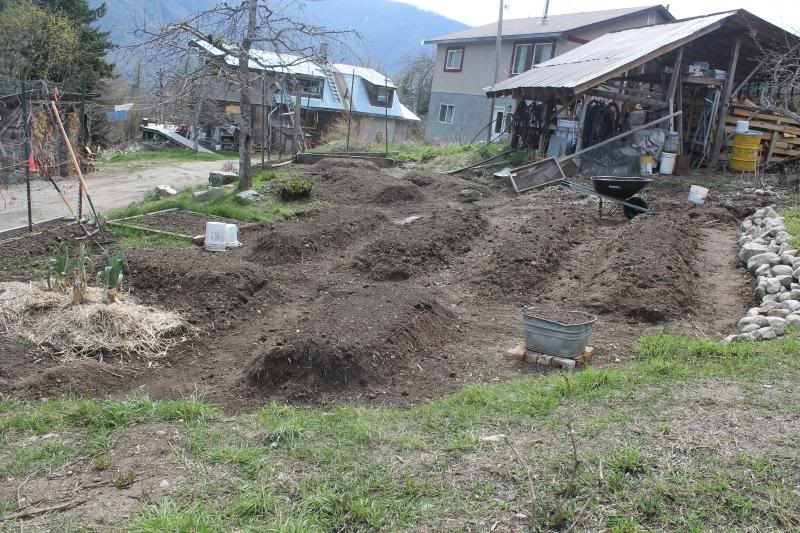 Here is my peppermint plant. I really hope this will thrive and grow and then continue to winter over each winter for many years.
Because we live on a mountain we build raised beds all over. Here, there and everywhere. In the lower part of the main garden is our section of it. We have eight raised beds down there plus raised beds in front of our house, the potato patch above the apple orchard, and the raised beds behind our woodshed.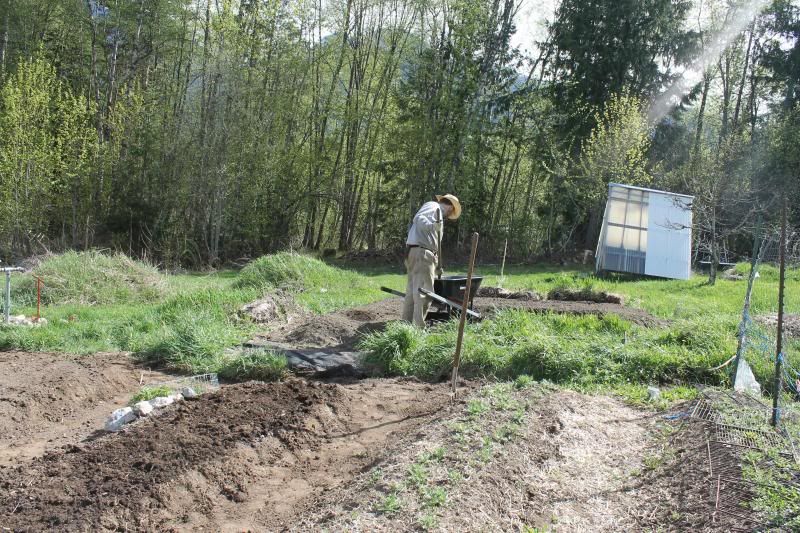 The last couple weeks Handsome and I have been walking up our waterline to check on things. It is so beautiful and the air is AMAZING to breath in as we walk along the creek.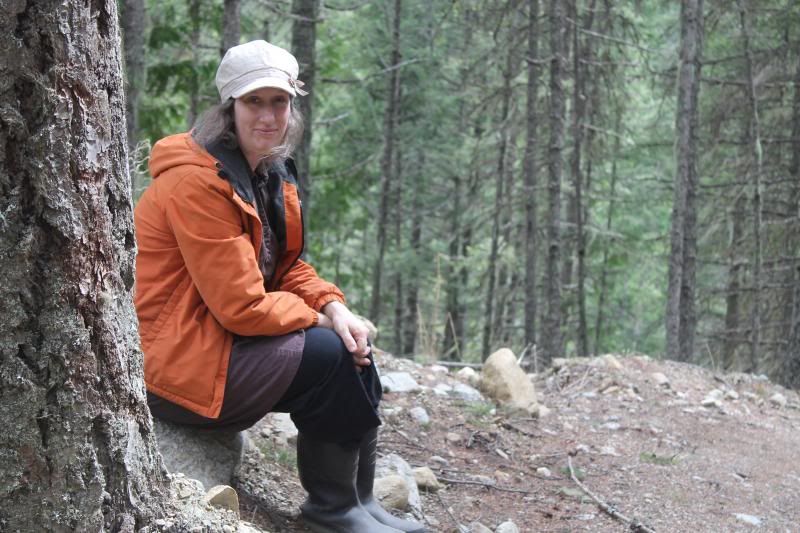 I could stand there all day and just listen to the creek rush by.