It is that crazy, busy , not enough hours in the day kind of time. Things are growing (even the weeds...sigh) and we are moving as fast as we can to prep the ground to plant. In a lot of ways we feel so behind. But we keep putting one foot in front of the other as fast as we can. We hope to be planting in a few days. As my Handsome works so hard to weed I am re-potting the hot and sweet pepper plants on the plant table.
Here is our Lavage plant. You only need one of these per family. In the early spring we can use it in our food like celery. Later you can dehydrate the leaves to flavor stews. Go
HERE
to learn all about this plant.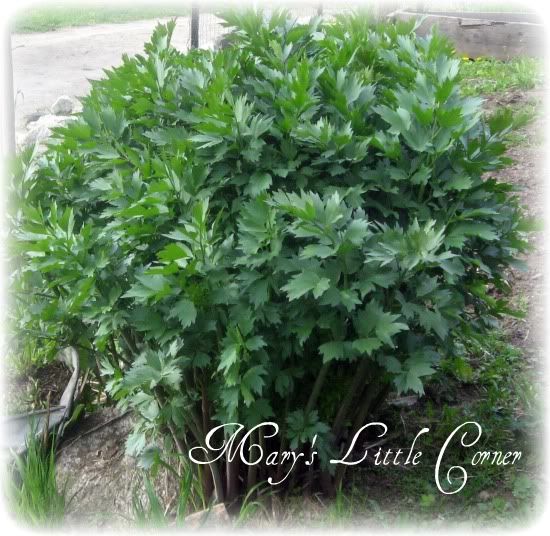 Our apple and pear trees are in bloom. They are such a treat to see.
I had a lot of fun taking pictures of Handsome while he was making the 3 extra plant beds for this year. We are hoping to increase our green bean crop for the 3 house holds. ( MIL's, BIL's, and our households ) We are hoping to get enough to eat fresh and freeze for the winter.