Spring has finally sprung around here. It is such a treat to see so many things blooming and growing. We ate our first salad and greens this week after thinning the bed. What a treat that was! We don't buy salad greens from the store during the winter so when that first salad is eaten we
really
enjoy it. We are about to transplant the salad greens from my MIL's to our bed probably this coming week. The cherry tree is just starting to bloom. Ohh it's fun to
finally
show our cherry blossoms after seeing all those pictures a month ago of all your spring pictures down south of us. We have been patiently waiting for things to grow for it was a very
cold
spring.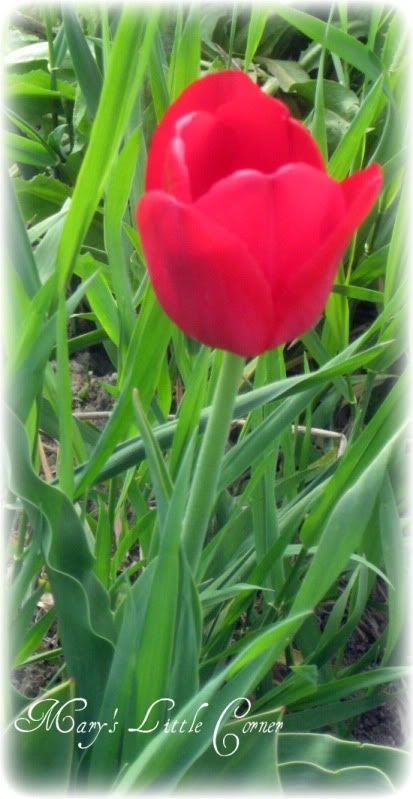 Here is my one single red tulip. I hope to buy more tulip bulbs this fall and get some more. I have so much yellow everywhere that I need some more red for there is never too much red.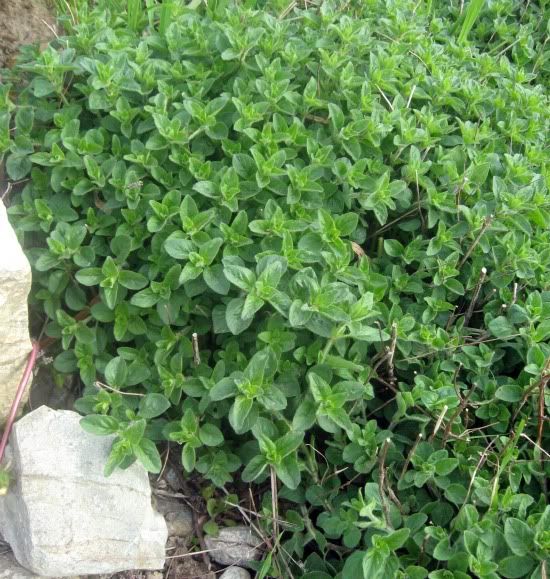 Here is one of our most favorite herbs, oregano. I harvest and dry 4 gallon jars for the winter plus use all that I can fresh during its growing season.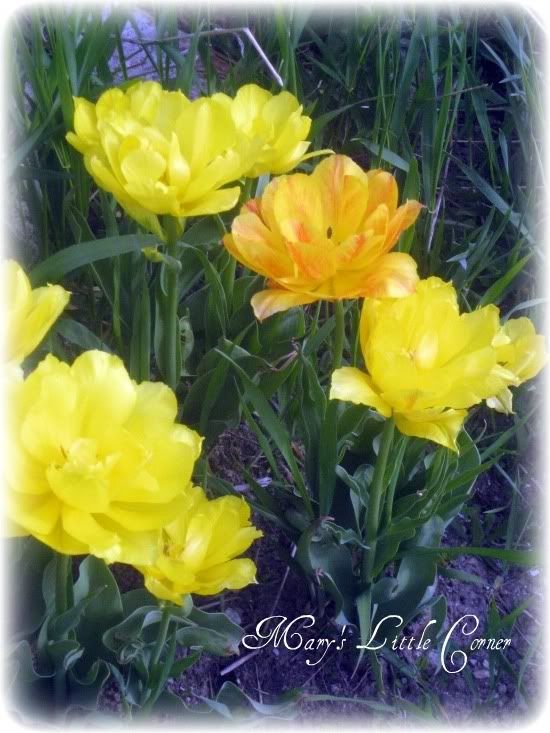 Here is some of my yellow tulips in bloom.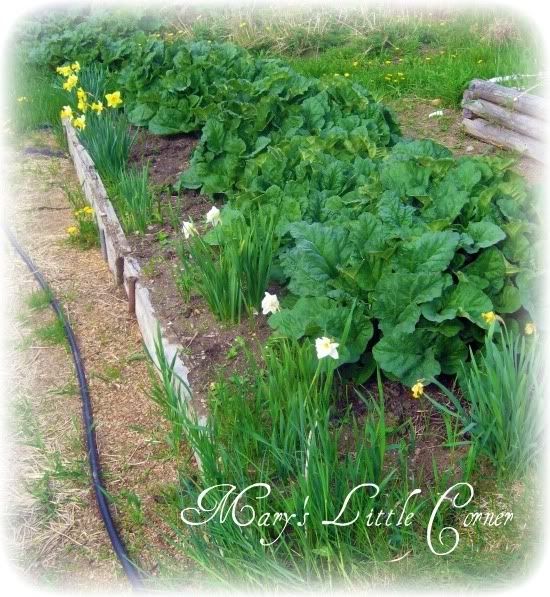 And here is one of our rhubarb beds. I harvest it to make rhubarb juice and rhubarb raspberry juice to sell . It is like lemon aide but it is rhubarb aide.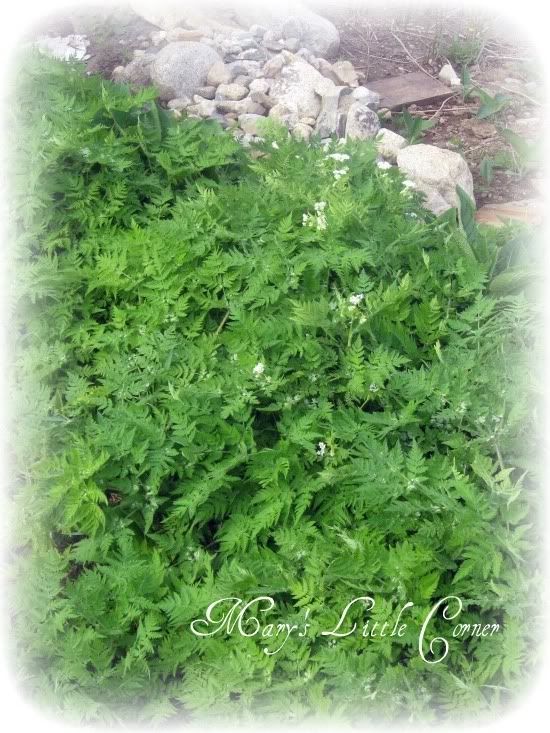 This is one of our kids favorite plants...
Sweet Cicily
. You can eat the stalks and when the seeds go black they are good to eat. It has that Anise kind of flavor.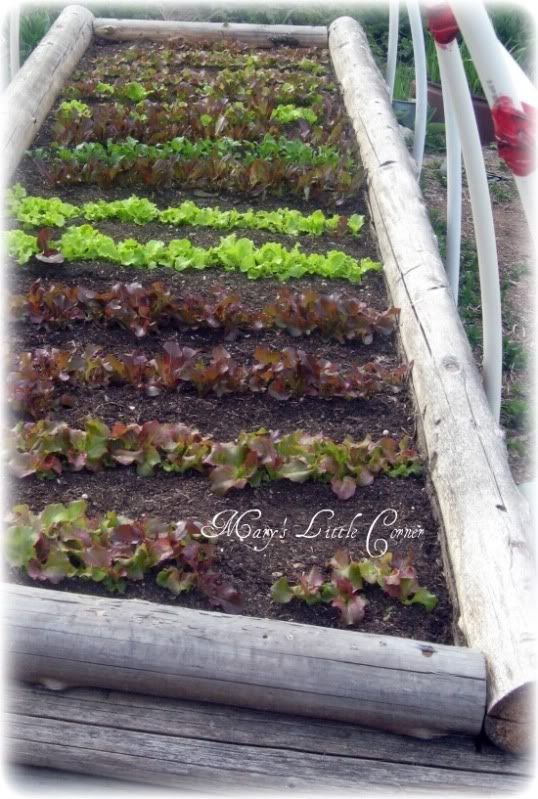 This is my MIL's salad bed and we will be taking some to transplant out of here soon. These are the type of salad greens you can keep picking and picking from for a long period of time. We don't grow head lettuce on our homestead. I am reading up on cold frames and hope to grow some that will last us through the winter.
Water Update:
We are now on the old well system. There was a mud slide above our water box that was the result of poor logging practices. ( no we were not the ones who logged it) The government has been supplying us with drinking water. The creek is clearing up and we hope to be back on our permanent system again soon. I am soooooooo thankful we had a backup water system and we didn't have the problem of mud running through our pipes. We had enough time to fill some jugs and then turn off the new system before we had problems. Thank you Lord. Sadly there were quiet a few neighbors that weren't so fortunate. But I have heard there was no harm done and they have been able to flush their systems out. And the creek is getting clearer and clearer each day. I hope there is no more mud slides to deal with.
I will leave you with one more picture.... our Forsythia and that is our house behind it.