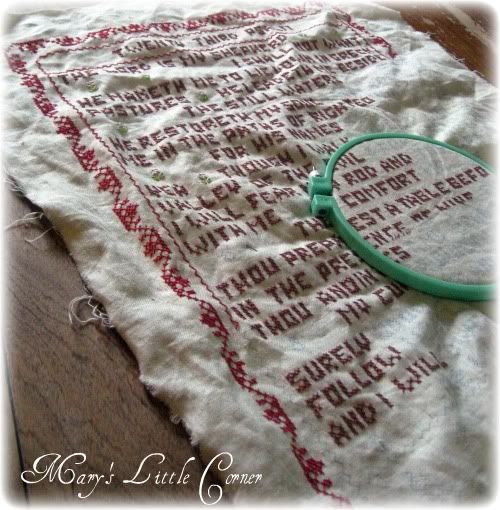 right now I am...
::gazing at my new yarn that I was given for a early birthday gift.
::day dreaming what I will make with it.
::taking a deep breath and starting to...
::plot out what I hope to accomplish this summer.
::listening to the beautiful bird songs outside my open windows all through the house.
::stitching on my 23 Psalms cross stitch.
:: marveling that Noah turned 13 yesterday and I am turning 42 on the 4th of July.
:: celebrating all the summer family birthdays.
:: amazed that I have spent half my life in Canada now.
:: wondering what we will get out of our garden in this cold growing season so far.
:: hoping it will get warm enough for the zucchini, basil, and sweet peppers to grow.
::praying many blessings and I hope you can sit and count a few blessings the Lord has given you this day.