Knitting Luke's Second Sock and figuring out tonight's dinner.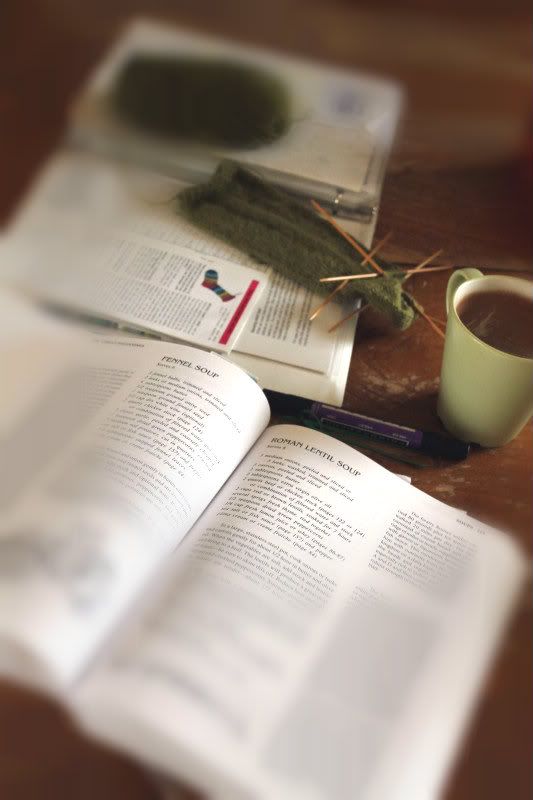 My Freshly New Knitted Head Kerchief.
This is the first time I figured out bobbles. I will post more about this soon too.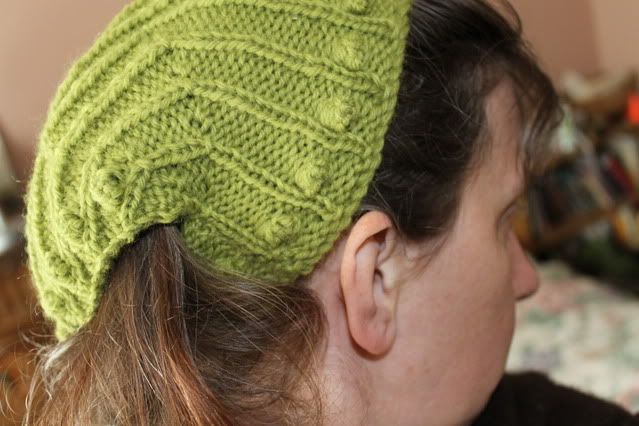 Busting my yarn stash....
here is my yarn basket with finished scrappy dish clothes.
( used up all my odds and ends of craft cotton)
A Sample of my new way of eating.
( This pic is for you Maria! [o; )
Are you asking what in the world? [o=
For breakfast I eat soaked lacto fermented cooked oats with soaked chia seeds ( nick names vegan fish eggs. [o; ) And raw pumpkin seeds. I will go more into this later. But today is a quick and more visual post.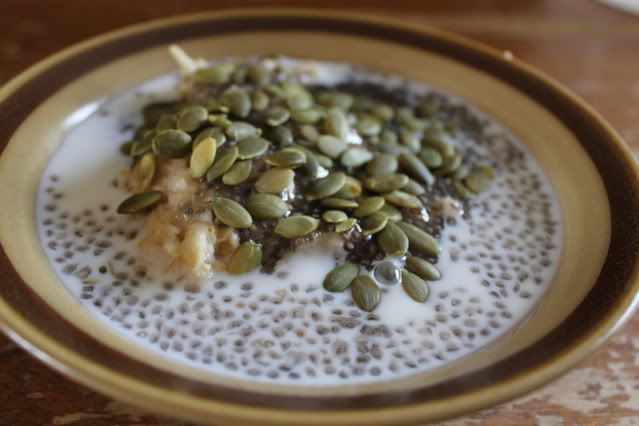 I also had fun playing with my camera too by taking these pics.