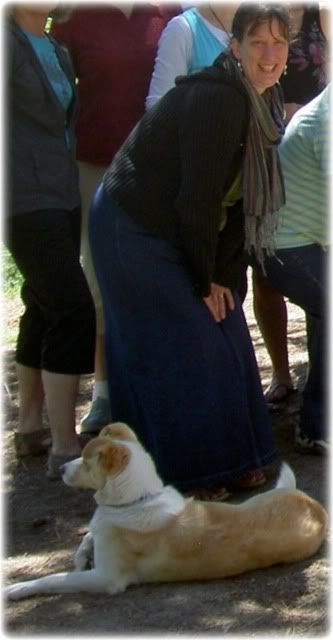 A very recent picture of me at the Lady's church retreat this last week end. I am bent over because we were taking a group picture.
I have been really enjoying
The Modest Mom blog
for a bit now. She is hosting
"She Wears A Skirt" series
and this week she asked any gals to join in on
"A Week In Skirts Link Up"
. Well this week went by fast and I didn't get pictures taken like I had hoped. So I am showing past pics of me living life in a skirt. And I hope later this week to get updated pics of me living in skirts now. [o=
I have been wearing skirts for just over 6 years. God moved my heart to dress more modestly in skirts because the
sweet quiet spirit of Jackie Wellwood (in her books).
I didn't have anyone around me modeling this life choice and it has been a journey of learning. Some skirts I wore in the beginning I now don't feel comfortable in. I am now finding my own personal style and I am trying to learn to sew my own skirts .
This is me gardening in the skirt that I did a tutorial on how to
"modest'ize a slit skirt"
. I almost didn't post this one but it does really show real life in a skirt. Yes, I am giving my son instructions on doing something in the garden, lol.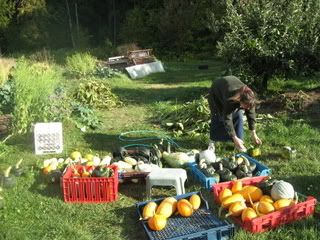 And here I am on a family trip in the Greater Seattle area visiting my family. ( my sister is next to me, then my mom, and my oldest ds Philip. Noah is in the red t-shirt.) We went to the Seattle boat locks.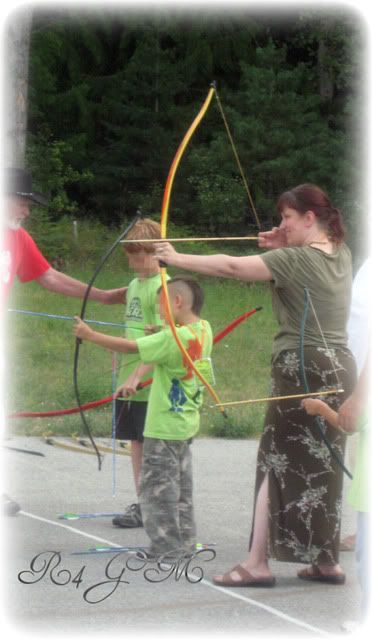 Here I am doing archery. I have to admit I wear looser skirts now but this still shows how you can do almost anything in a skirt.
I had this picture taken to show and tell my Shalom Cardigan that I knitted but you can have skirts match things just like you would jeans. It all works so nice.
I hope you come back and see Part 2. of me in "A Week In Skirts."