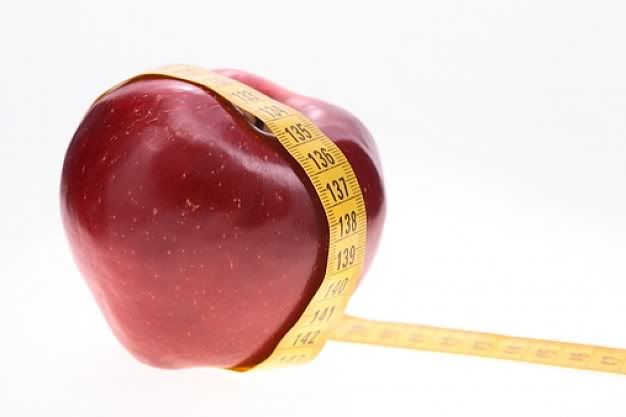 With all the festivities of the Canadian Thanksgiving my measuring day went to the wayside. But last night being nervous I still went ahead and had hubby help me measure myself. I thought that my clothes were fitting looser and I knew I saw a difference in my shape. But with all that I still wasn't sure what those measurement would be. And...I was very pleasantly surprised.
I lost...
1 inch in my ribs
2 inches in my waist ( I about cried when I saw this measurement)
1.25 inches in my abs
2 inches on my right and 2.25 on my left lower thigh
.25 inches in my calves
Which gives me a total of 8.75 inches lost last week. I am now officially a size 12 !!! (((HAPPY DANCE))) I tried on a old skirt ( one of the few that I kept) and it fit. I was in shock. My youngest asked me when was the last time I wore it. I honestly don't remember. It has been a few years. My goal is now to loose two more sizes and I will be very happy. I am now done with Boot Camp and I have started doing the Basic Workout Plus ( with Hoedowns) every other day for 6-8 weeks
The reason that I am going ahead and sharing all this info meaning my measurements , which I topically would stay quiet on, is because I want to share that if "I" can do this so can you. This program is very attainable. Can you imagine getting your workout done in 15 minuets?!? With this program you can.
I have done many exercise programs and know all the typical does and don'ts because of my Fitness Specialist Training but nothing was working on loosing my weight. I suffered a great amount of stress over 7 years ago and my body shut down and wouldn't let go of the belly fat or any fat as a matter of fact. The
belly fat
is the scary one. I have a ways to go still but now I have hope that it will happen. My goal is to loose possibly up to 8-10 more inches on my stomach. Once again I am sharing this to say to anyone You Can Do It... as
Teresa Tapp
would say.
A friend asked me what Boot Camp was. In this program there is the first week doing the workout tutorial everyday and you of learn the Basic Workout. Then after the recommended 7 days of learning the routine you go into Boot Camp. Which is a period of time where you do the basic workout every day for a period of time ( depending on what your goals are) and then every other day till you reach your goal then 2-3x/wk to maintain.
To tighten and tone up...boot camp, doing the Basic Workout everyday, for 7 days. Then the workout every other day for 3-4 wks. Once you have reached your goal then to maintain is do the workout 2x/wk.
To Loose Two Clothing Sizes ... Boot Camp (Basic Workout every day) is 10 days long and till goals are achieved do the basic workout every other day . ( typically 4-6 wks) After goals are attained then you are to maintain by doing the workout 2x/wk.
To Loose Three Clothing Sizes ...Boot Camp (Basic Workout every day) is 14 days and then every other day (typically 6-8 wks) till goals are achieved. Then maintain with 2 workouts/ wk.
I hope that helps.