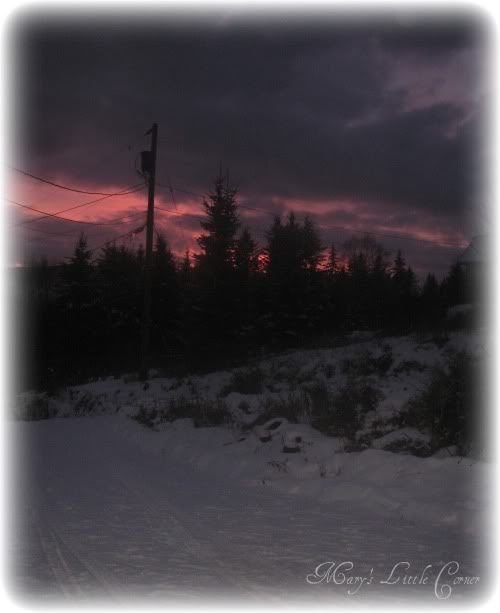 A sample of what it looked like outside during one of the nights of Hanukkah.
I am back now from a unexpected blogging break. I guess I needed it and was blessed with time focusing 100% on my family during the holiday. I had mentioned to a few friends that I wanted to share a bit how we celebrate during this time. Here is a simple post trying to describe what we do in our family.
We have shifted our focus off of Christmas but not off of Christ. We have over the years lighted the Hanukkah candles in the menorah that was my husband's great grandfathers.
We focused on Jesus being the true light of the world and our Savor and all what that means. We really enjoyed using Robin Sampson's devotions in "Celebrating The Biblical Holidays". It gives the history of Hanukkah and ideas on how to celebrate it. It showed how back then the Jews were persecuted and how they had to stand up against the Hellenization that was happening to their beliefs. I saw some parallel to what has happened to us today ( but we of course don't have that kind of persecution today).
My decorations were really only the menorah and it's table. We spent a lot of time frying food... some traditional and some not but it was fried. Some of the things we fried were homemade fries,
latkes
with yogurt or apple sause (2 different nights), and...
...
rosettes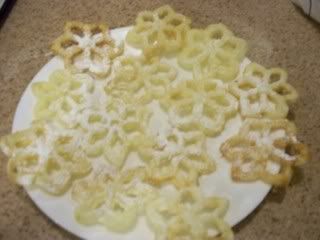 (I wanted to post this on the Friday during Hanukkah but I didn't get to it. I hope you enjoy a light hearted funny.)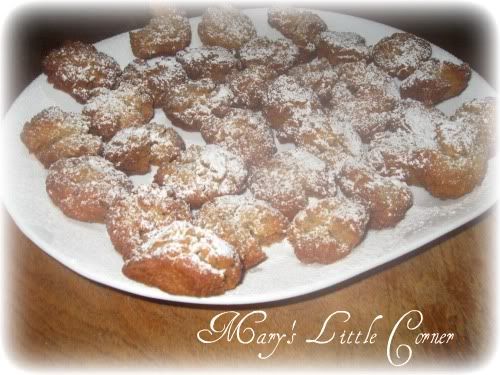 ...to mention a few. All was done simply and focused on our Lord. We also decided to give gifts on the first night of Hanukkah with the mindset of celebrating the gift of light from our Lord.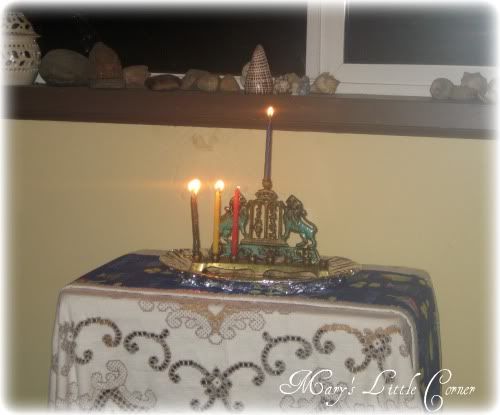 and...