I have a confession to make. I am not Super Mom and I do not have a perfectly clean and organized home. I loved this challenge ( and as some have come to know I LOVE challenges) and feel inspired to join in. I love that it breaks it down and will be completed in a year. A whole year... and it will build good habits over time. That means there is a good chance that I will continue to apply it in my life and "keep" a clean and organized house going. Wouldn't that be wonderful?!?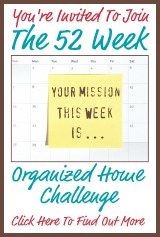 (click graphic to go to site)
Week # 1 Assignment is...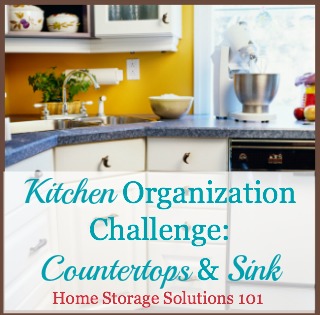 (click to go to original post)
I will try really hard to get some pictures loaded in the next hour or so to show the before and after. Yes, I will be honest and exposed. This is hard so be gentle with me and only leave encouraging notes .
UPDATE
Okay ,this is the bad and ugly good will come soon! This is what it looked like this morning. ((SIGH)) I have been busy with making ALL kinds of food and one of my sons didn't get to his dishes last night. I will post the after pictures tomorrow. After...I work on it some more. ((BLUSH))
It is taking longer because I am having to attend to some work for my MIL I need to do. I am cutting labels for our family garden seed company.
Before...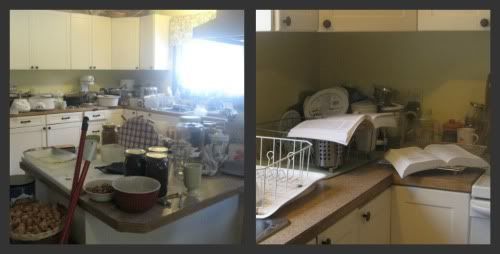 After is coming soon.
If you join in please let me know you did and I will cheer you on too!
IT is soooooooooooo hard to click the publish button. Uggghhhh