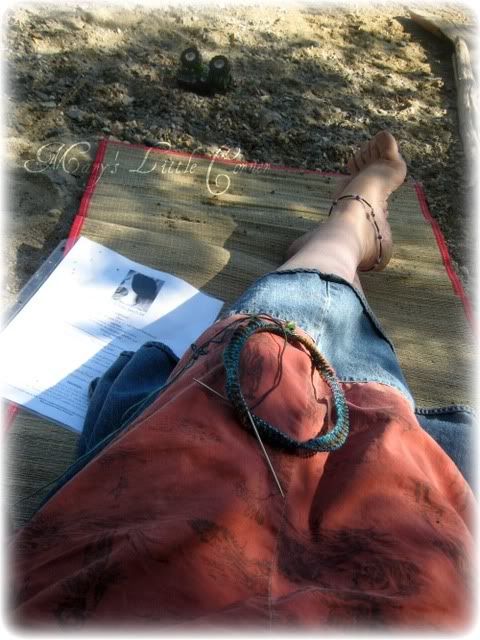 Yes, summer has
finally
decided to show its face around here in the west of Canada. We are finally really able to enjoy the quiet local beach. This is one of those beaches that you have to be told of it by one of the locals to know it is there. I love it for this. We get to see friends that we seem to only see at this time of year at the beach and catch up with each other's lives. My men ( hubby and now just 3 boys ( the 4th is my oldest is happily married) ) go swimming as I am VERY happy and content to stick my feet up to the ankles or sit and knit with the cool summer breeze blowing. I am now knitting up my
sock yarn slouch hat
with the yarn that you might remember looking like .
It took me a good while to untangle my yarn but I finally did it. I still have my socks to get back to but I made a mistake while knitting them and I need to go back and fix them. So what do I do? Start something new, lol. I
wil
l get back to them real soon. I am also still waiting for my yarn swift and I can't wait to wind up my other hanks of yarn I got for my birthday. Ohhh btw
Debbie
I ordered my drop spindle. ((happy dance)) I am now waiting for it to arrive at our local store and I can't wait to try my hand and spinning some of my own yarn.
[o=
After I master the drop spindle I hope next year to graduate to a spinning wheel.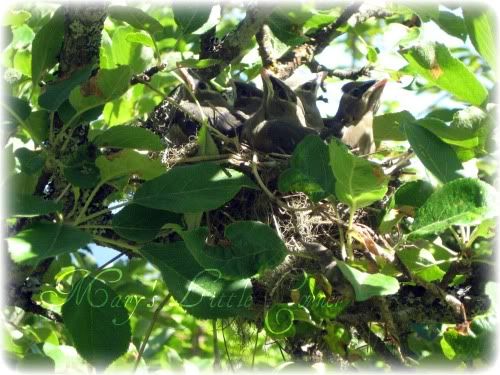 I want to introduce you to some new residence's on our homestead. They have taken up a home in our apple tree outside our kitchen window in the upper orchard. When I went close to the tree those froze like statues and when I walked away this is what you would see... their mouths wide open for mamma to come back and fill them.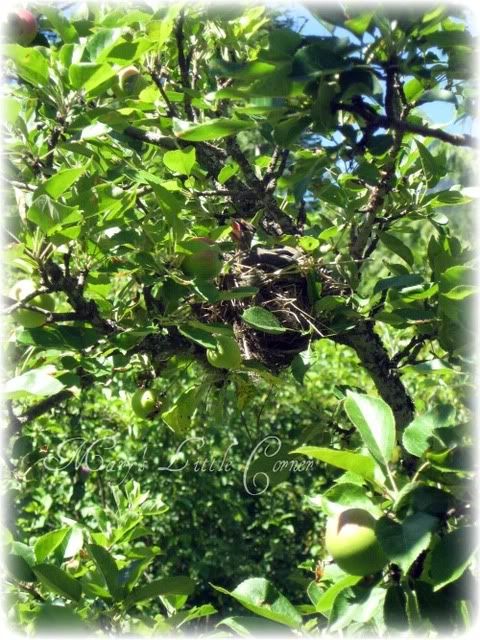 Life is good on the homestead. How is your summer so far?