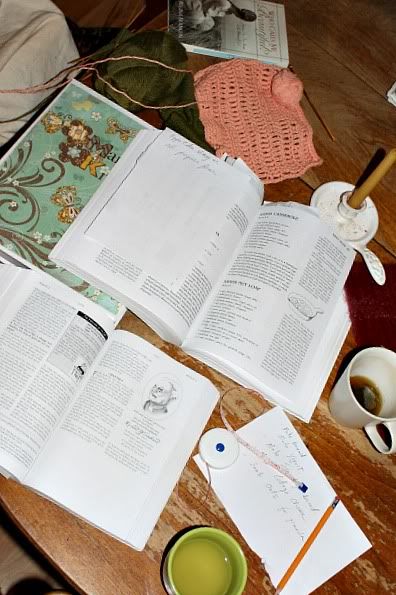 This is a perfect example of how I think. I have so much going on in my head and days. A simple life does not equate sitting and ease. It just means less worrying about what the world thinks and getting back to being hands on in my life. I experience more of what makes my day a day. I cut past the middle person and make things myself and the joy of it all. Now, I am not against a little help. I have my maidservants... the clothes washer , dryer, Kitchen Aide, and food processor. All this has made it so I can stay home and embrace my calling to be a full time wife, mother, homeschool teacher, and fiber artist and for this I am very thankful.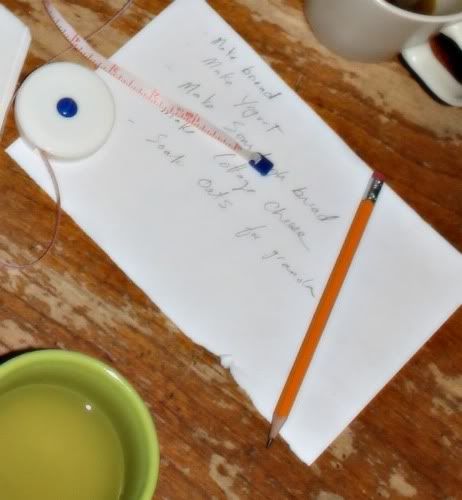 I always am on the hunt to learn learn how to do things myself and cheese making seems to be a fascination right now. I have leaned how to make my own cream cheese, butter milk, Kefir. I am hoping to try to make cottage cheese, mozzarella cheese, ricotta cheese, and cheddar cheese this year. I have found some neat tutorials and will be trying them out real soon. As I learn I am happy to share with you soon what I learned.
I have FINALLY found a recipe ( and will share SOON) for black turtle bean soup with no tomatoes that tastes very good. typing is a bit much still so I will share over the next few weeks as I can. But I had to share the pictures I have taken while in my kitchen.
Just recently I went through a big doubting period with my bread making. All of a sudden my bread was not fluffy and nice and couldn't get to act right. I doubted myself so much that I started on the hunt for another recipe to get nice round topped bread again. I tried several recipes and I wasn't getting anything better. I went back to my favorite recipe and looked at each ingredient and evaluated it all. The issue of yeast stuck out at me and so I pulled out a new bag of yeast and started over the way I use to make my bread. And you know what? Everything worked out the way it was suppose to. It wasn't me...it was the yeast. What a relief to be able to go back to my favorite recipe that I tweaked and made my own recipe. I will be sharing that recipe first in a few days.
But I did learn something new this time around. It is better to just let it soak for 24 hours instead of 8-12. That soaking time makes is soooooooo nice and fluffy.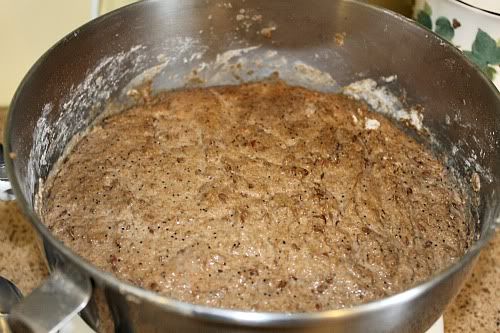 Another good thing that came from my bread searching time was dabbling once again in making sourdough bread. I am going through another learning curve and developing my hand at making this amazing bread. All in good time to master the art of sourdough.
( homemade sourdough starter from rye flour )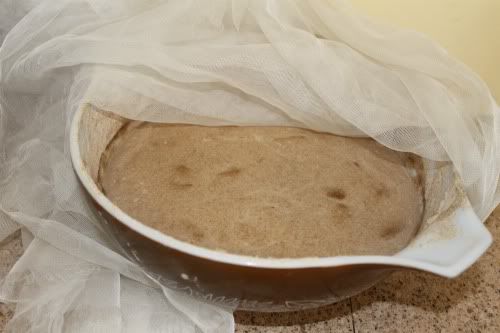 I don't know if you see this picture of cream cheese ( and whey) making on it's side our right side up. Photobucket is not cooperating with me today. ((sigh)) I hope you see it right side up. [o=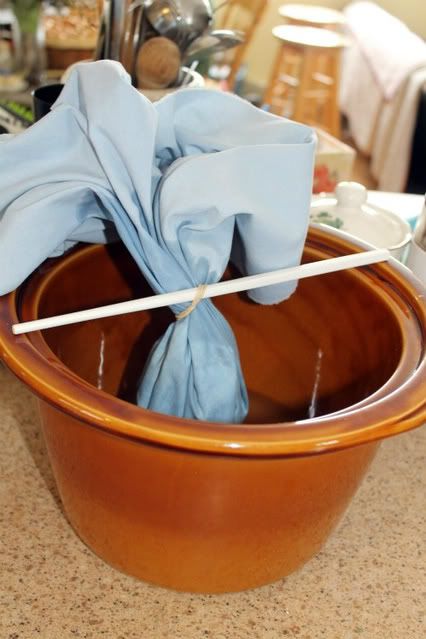 There really is lots of passive cooking going on in my kitchen lately. All these things that are soaked, fermented, or sprouted. As my hubby says there are a lot of science experiments going on in there. [o;
One last thing to share with you all. This is the view that is to the northeast and we get to see from our living room window. I love watching the sunrises over these mountains. God's creation is so amazing.
I lift my eyes up to the mountains and I know where my strength comes from.