In my life this week…
Today we are getting ready for our BIG 4.7 mile hike up to the lodge and stay for two nights. ( I won't be around till next week to visit ) It is a lodge that is run'd by BC parks. We have to pack all our food and bedding (bunk beds are there) in and hike all our garbage out. All what we need to cook on is there. ( PTL) I am also trying to preserve any of the fruit and veggies today that cannot wait till we get back from the hike.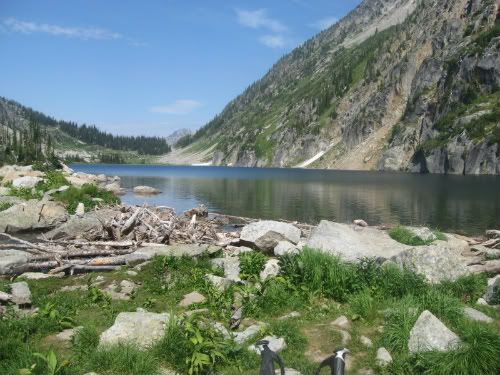 Here was our trip in September 2008
In our homeschool this week… I am not starting till next week.
I am inspired by…all the posts that I am finding on lacto fermenting. ( pickling without canning)
My favorite thing this week was… on Monday when I got to spend the whole day with my DIL chatting and drawing. She is getting me motivated to pick up my drawing pencils again. It felt good just to sit and draw.
Things I'm working on…making lacto fermented pickles...cucumbers, dilly beans. And I am drying zucchini and green beans.
I'm reading… More Charlotte Mason Education...A Homeschooling How-To Manual by Catherine Levison.
I'm cooking… well it isn't really cooking it is making. I am Making lacto- fermented dilly beans and mixing frozen slice and bake cookies to take up to the lodge. We will bake them there. [o= What kinds you might ask? I am making oatmeal cookie dough and Molasses Ginger Cookie dough.
I'm grateful for…the abundance that finally came out of the garden. Better late than never.
I'm praying for…a very good year of closeness and lots of learning in our little homeschool.
A photo, video, link, or quote to share…