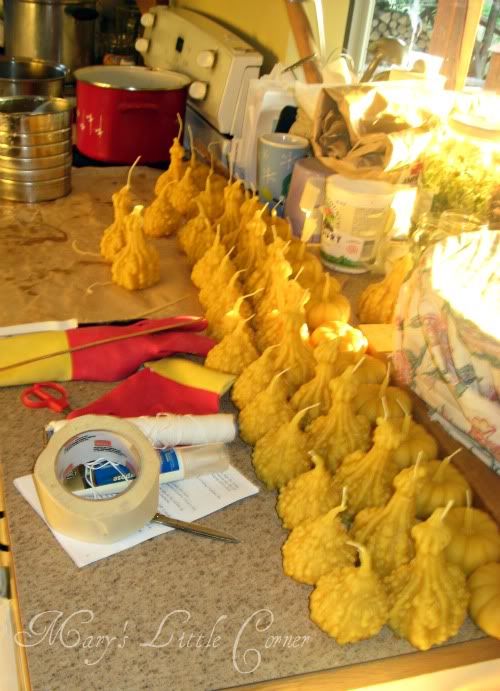 right now...
:: marveling that I made 50 gourd candles in 2 days, whew!
::planning still to make fudge, rhubarb juice and raspberry rhubarb juice to sell at the fall fair on the 18th.
::feeling like the house is looking like a tornado hit it, sigh.
::hoping things will slow down in a week and couple days.
::wanting to settle in our homeschooling and spend lots of time having cozy read aloud's with the boys this fall and winter.
::thinking I need a date with my sweetie at the hot-springs near by after the fall fair. [o=
:: reminding myself take one day at a time and just do my best and not fret about the rest.
:: listening to the wonderful quietness this morning before the boys wake.
:: thankful for all the Lord has blessed me with... my men, good home, good food.
:: enjoying living a simple life. Simple doesn't equal easy but it does equal no worries and chasing after materialism.
:: thinking I need to sit down and write a rough schedule of when to make things so I don't have to do it all in the month of September, lol.
:: will be... picking and making crabapple jelly this or most likely next week.
:: stopping from time to time and taking a deep breath and being still and know that He is God.