Remember this picture? ( I started this project last summer(
here
is a picture of it's beginning)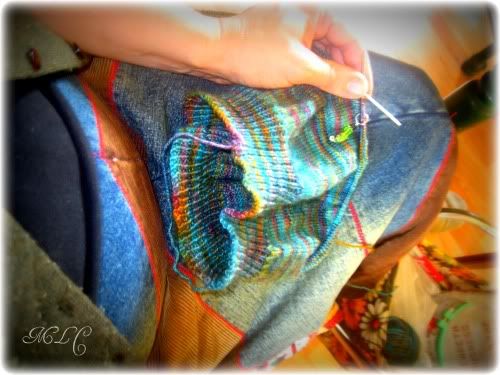 Well here is (finally) the F.O. aka a "finished object".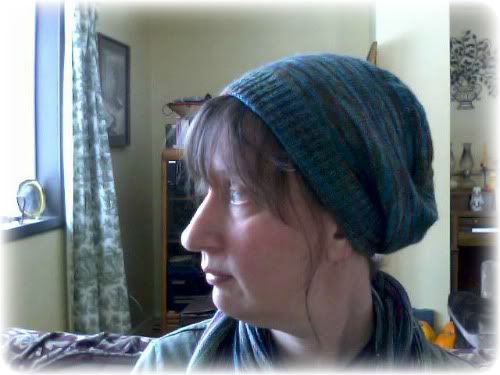 Another F.O. is Handsome's birthday socks. Plus I have started on Luke's ( 2ds) socks.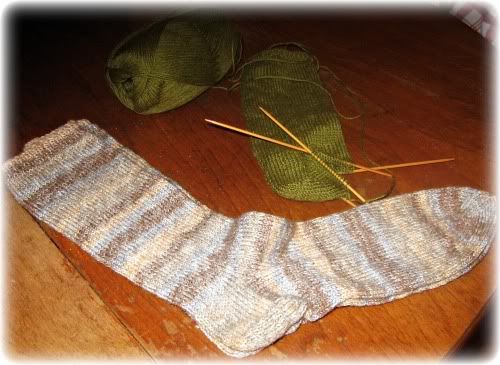 Back when Handsome and I went south of the ( Canadian) border to Spokane Washington to our
Anniversary get away
. I went to Micheal's craft store to stock up my yarn basket. I got each a ball of sock yarn for Handsome, Luke, Noah and Nicolas. I picked out some pretty purple yarn to knit a
Wasabi cowl
for me and some yellow green yarn to knit a
Tea Leaves Cardigan
. And I also found in my yarn stash some spring green cotton yarn to knit me a
Shalom Cardigan II
too. Plus in my knitting basket is some grey and green wool for me to knit me some
felted slippers
. Hmmm this time round I am knitting for me... which is rare. I tend to keep busy knitting for others but not so this time. So here you have it the scoop of what has been and is on my needles.